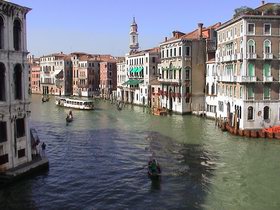 This is probably one of the better pictures I took on my trip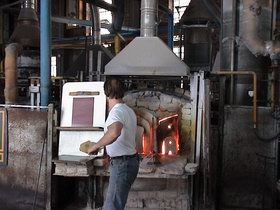 A glass factory. All the guy did was stick the glass in that oven a couple of times, shape it a little, and...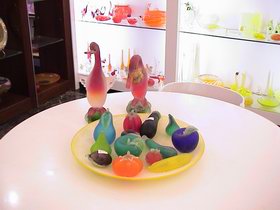 Of course, after the "glass-making show," we were taken to a glass shop (it's all about selling tourists stuff, isn't it?)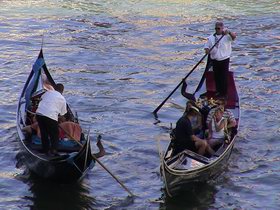 You can't have a page about Venice without at least showing some gondolas!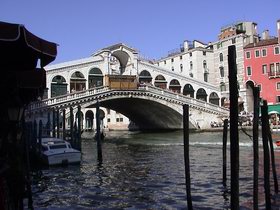 One of Venice's famous (and many) bridges